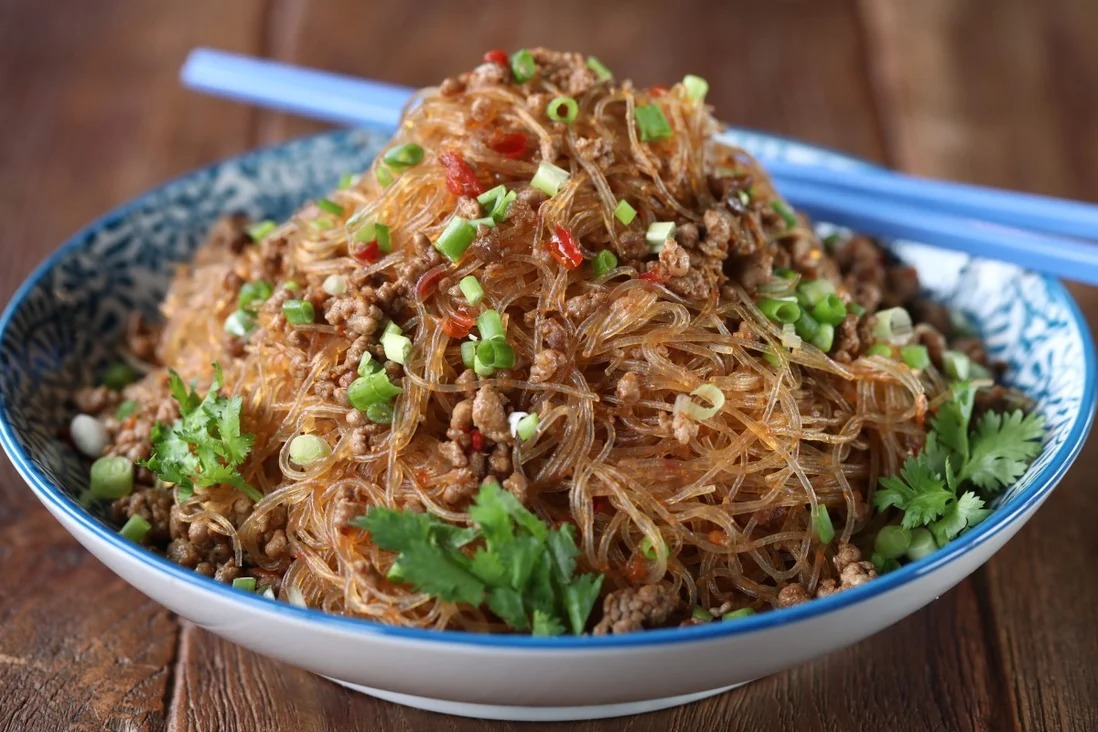 When it comes to fen si, or cellophane noodles, soup broths can make them difficult to eat with chopsticks
These 'dry' dishes offer an alternative, and the noodles work equally well in spring rolls
I love the noodles known in Cantonese as fen si, or in English as mung bean vermicelli, bean thread noodles, glass noodles and cellophane noodles. In soups, they absorb the broth and become slippery and difficult to pick up with chopsticks, but in "dry" dishes, such as the two below, they have an interesting springy texture. They can also be mixed with vegetables and meat or seafood to add bulk to spring-roll fillings.
The noodles should be soaked in hot (but not boiling) water to hydrate them so they are pliable.